Welcome to Songbird Hills Golf Club
Upcoming
Events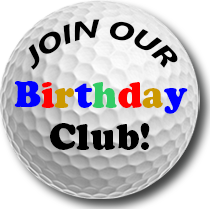 PLEASE NOTE:
We aerated our greens on June 27th
They are healing quite well with the great weather this week, and we're doing our best to get them back to great shape as quickly as possible!
Thank you for your patience!

Golf Outings
We're the perfect location for outings of all sizes and skill levels!
Corporate Events
Fundraisers

Family Events
Church Groups
We have a GREAT food & beverage selection to complement our very affordable golf packages! If you're looking for a fun event, hosted by professionals known for their exceptional service, call Terri or Vince at (262) 246-7050 today to get more information.
If you would like to browse some of the Outing Package options we offer, head over to the Outing Package Info page, and submit an Outing Interest Request online! Remember... we can customize any package to suit your needs!
Business & Organization Golf Leagues
Golf provides an exciting way to have an enjoyable time with your co-workers, customers & friends. Songbird Hills currently has openings for your golf league - so contact us right away to register your group!
Songbird Hills Gift Certificates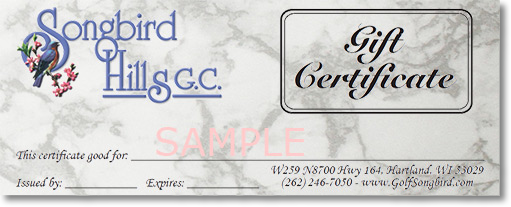 The "Always Fits" Gift