Welcome to Songbird Hills Golf Club
Book a Tee-Time Online!

LIMITED-TIME MEMBERSHIP OFFER...
Purchase a 2015 Membership by October 31, 2014 and
SAVE $300!!!
Plus... the rest of 2014 is INCLUDED too!
You only have
That's right... if you purchase your membership by October 31st, you get to deduct $300 from the standard Adult, Couple, Family or Corporate Membership rates.
An Individual Adult Membership for only $1,150! (reg. $1,450)
A Couples Membership for only $1,650! (reg. $1,950)
A Family Membership for only $2,150! (reg. $2,450)
A Corporate Membership for 4 golfers for only $2,650! (reg. $2,950)
Remember, you only have until October 31st to get this GREAT deal!
(Prices listed do not include 5.1% sales tax)
---
Holiday Parties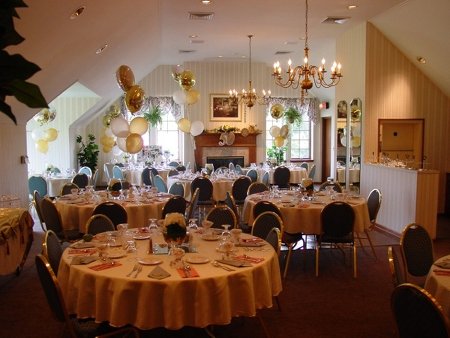 Feel free to review our Party & Meeting Facilities information, then contact Terri Zeh to book your party, meeting, or special event for 25-140 guests today!
Songbird Hills Gift Certificates
The "Always Fits" Gift